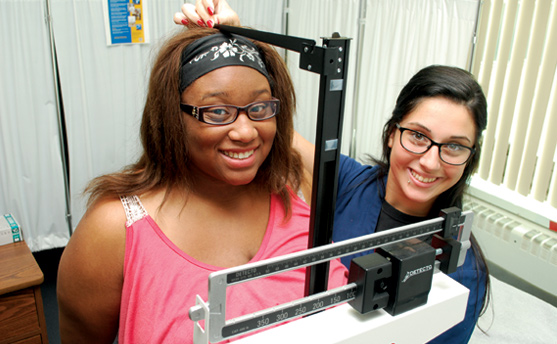 If you enjoy health-related topics, Health Care/Medical Assisting Skills will provide you with the opportunity to learn and practice a variety of basic skills.
Work Environment
Student Supplies
Course Outline
Individuals who work in the healthcare field may assist practitioners, work in health facilities and provide client care.
1. V-neck top
2. Draw string pants
3. Watch with second hand
*Check with teacher for scrubs/uniform specifications and supplies.

Health and Safety
Infection Control
Communication and Interpersonal Skills/Cultural Diversity
First Aid
Nutrition
Client Care/Human Needs
Housekeeping Duties
Body Mechanics – wheel chair transporter
Clerical/ Receptionist
Health Care Facilities
Computer Skills
History of Health Care
Ethical Considerations
Patient Assessment