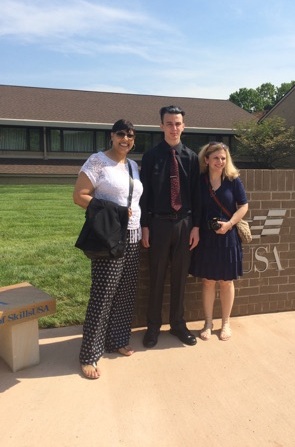 Brandon Boyle stands in front of the new entrance to the National Leadership and Skills Center in
Leesburg, VA, with Audra Moore (l.), Wilson Tech's SkillsUSA advisor, and Isabella Mancini (r.), his Architectural Design/CAD instructor at Tech.
The plan for the walkway leading into the headquarters for SkillsUSA was inspired by a plan that Brandon completed in Tech's Architectural Design/CAD program. The North Babylon senior's design was selected from 32 entries in a nationwide competition.