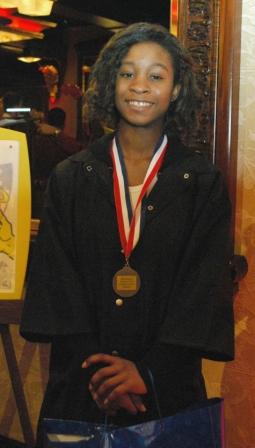 In the normally raucous indoor track at Suffolk Community College, career and technical education students from across Long Island worked diligently to complete a list of skills they had to demonstrate within an hour during the recent regional SkillsUSA competitions. When the final call came, Wilson Tech students took 41 medals including 11 individual first place medals, eight second place medals and two third place medals. In addition they earned first place team award for TV and Video Production, second place team award for Audio Production as well as third place team awards for Health Knowledge Bowl, Quiz Bowl and Opening Closing Team.
First place winners are now diligently preparing for the NYS competitions that will be held later in April in Syracuse. Students competed in 30 contests spanning the spectrum of technical as well as leadership competitions at both SCCC and at Wilson Tech's nearby Dix Hills campus.
SkillsUSA is a national student organization that offers leadership, citizenship and character development programs to complement the skills training that vocational students receive in career and technical programs at Wilson Tech. Find out who won which medals here!
Take a look at the Culinary competition. Photos by Rebecca Walsh, Professional Photography at Wilson Tech's Dix Hills campus.
Take a look at the photo gallery of the competition and awards ceremony.