Nearly 3 out of 4 of the graduates of Wilson Tech's class of 2014 are continuing their education after high school while  24% are employed (includes 4.2% who entered a branch of the U.S. military). Just 1.8% were unable to work. These recent Tech graduates have a 2.9% unemployment rate, significantly lower than the 17.1% unemployment rate for the same age group in Suffolk County..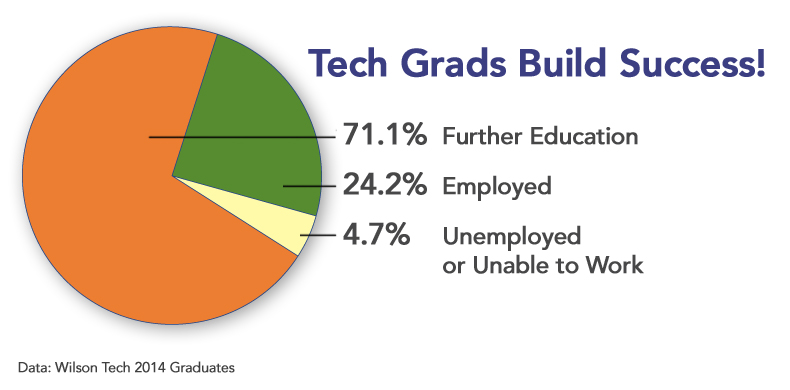 "This reflects a long-standing history of Wilson Tech graduates who choose to expand their skills with additional training in either a college or other post-secondary program, including BOCES full-time programs for adults," noted Nancy Kelsey, Executive Director for Career and Technical Education at Western Suffolk BOCES.
The survey was taken six to nine months after the students had graduated. The response rate was 91%. Learn more about where students from the class of 2014 study or work.